Nutrition Program
Malnutrition remains a significant problem in the Western Highlands, and government estimates from 2012 indicate that 48% of children under the age of five are chronically malnourished, and within the indigenous population, the percentage increases to 80%.
Photos above: Top: Mothers lining up for registration in Llanos; Middle: Mother and child in La Victoria; Three generations in the nutrition program. A grandma with her youngest daughter participating in the program, her two daughters and their children (i.e. her grandchildren) also participants.
With funding from Timmy Global Health and private funding raised from donors, Pop Wuj runs a Nutrition Program for malnourished infants. Through the program, Pop Wuj provides infants between the ages of 6 months and 24 months of age, a fortified peanut-butter supplement such as Nutributter or Pumplynut to assist during this critical development period. As well, vitamins and other supplements are provided to the entire family.
Pop Wuj meets with the mothers monthly to provide the supplements and assess progress. Each session is also accompanied by an educational component for the mothers on a range of topics such as nutrition for the baby, use of contraceptives methods, and family planning.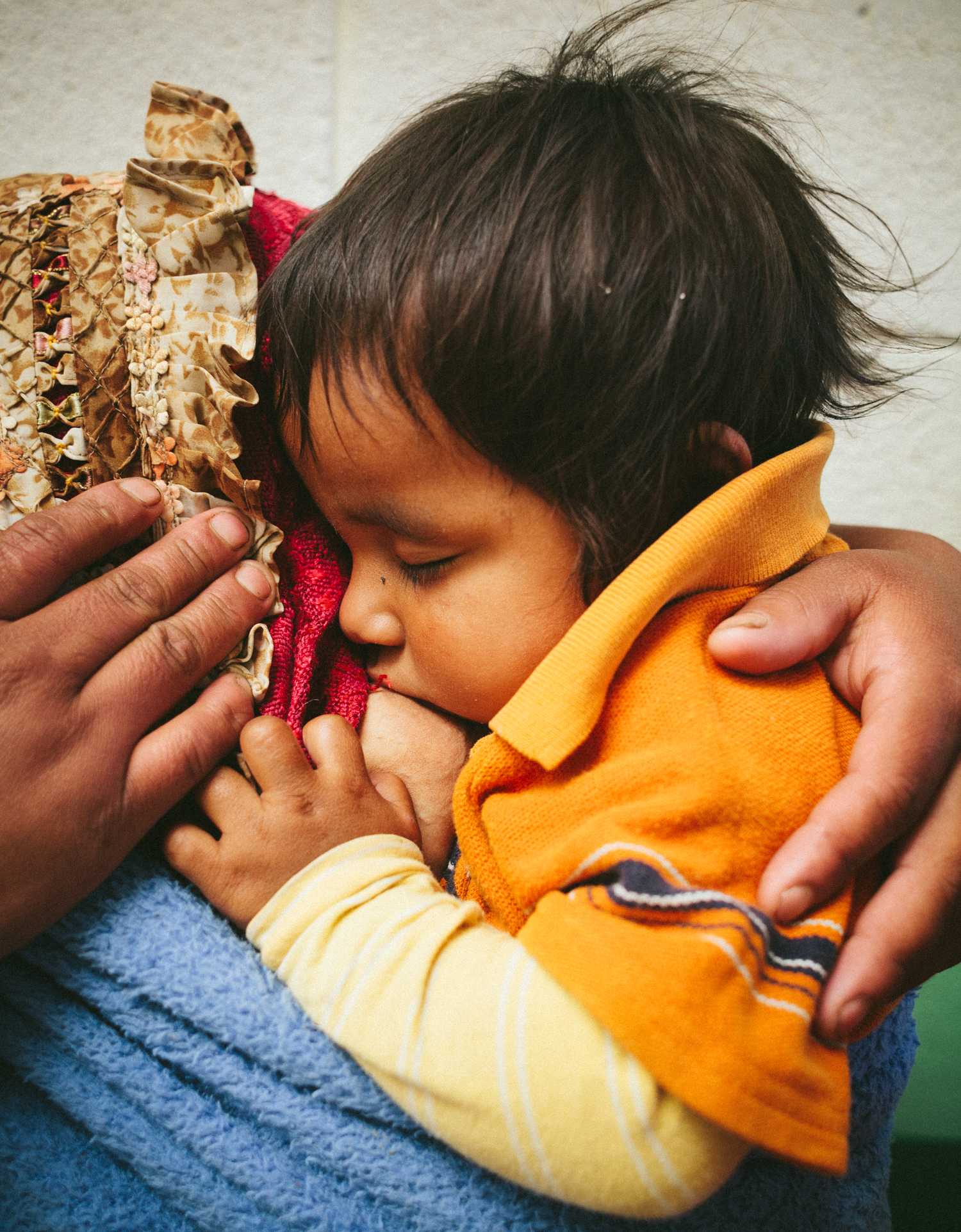 Although malnutrition remains a significant problem amongst the participants, there have been some success stories. A few of the children diagnosed as malnourished at the beginning of the program, have graduated of normal height and weight according to World Health Organization Standards.
The Nutrition Program however is costly, and despite funding from Timmy Global Health, Pop Wuj is in need of additional funding to meeting existing and future program costs. If you are interested in making a donation to the Pop Wu Nutrition Program, you can do so through Foundation Todos Juntos (please specify that you would like your donation to go directly to the Nutrition Program).